You've reached the home of Gunstar Sighting Solutions and Desert Hawk Creations . 
Gunstar Sighting Solutions is your source for sighting solutions for target and 3-D competitions.  Our owner is an expert archer, with international competition experience and has the expertise to recommend the product that is right for you.  Check out our Magnification Calculator and our Tech Support page for expert resourcers for the target or 3-D competition archer.

Desert Hawk Creations, is our graphics and embroidery division, offering professional and quality promotional items, including digital T shirt printing, banners and more.  Check out our product catalog.

Desert Hawk Creations is now offering Photo Crystal items, to view our line of Photo Crystal products click here.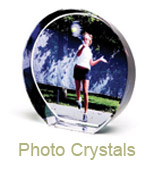 GUNSTAR SIGHTING SOLUTIONS NOW FEATURING FIBERS AND LP PRO LIGHT !